Lawn Care Services
We understand that options are important.
At Lawnmark Plus our goal is to provide you with a thick, green, weed free lawn with as little a hassle to you as possible.  We offer three different programs to fit your needs and values.  While all of of our programs are a little bit different there are a few common components to all of them.
Building thick, healthy turf by working with existing conditions.
Controlling weeds as a priority.
Controlling crabgrass as a priority.
A focus on releasing nutrients that already exist in your soil.
Lawnmark uses the highest quality CLEAN fertilizers.
Most importantly all of our programs are about providing a thick, green, healthy and weed free lawn!
Professional Grade Lawn Service Program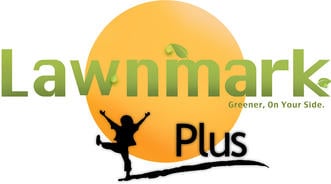 A STANDARD APPROACH TO THE CARE OF YOUR LAWN
The Lawnmark Plus "Professional" Plan is a premium grade lawn service program that will provide everything your lawn needs to look it's best.  The goal is to create that deep, dark, vibrant green color while preventing and controlling weeds all year long.  We will visit your lawn approximately every four to six weeks and apply a combination of balanced fertilizers and broad leaf/crabgrass controls with every visit.
          Six Fertilization Applications.
          Preventative Crabgrass Controls.  (BONUS:  Applied with both first and second visits)
          Broadleaf Weed Controls Applied as Needed.  (BONUS:  Unlimited return visits at no charge)
          Service Calls are Always FREE!
          Expert Analysis and Recommendations with Every Visit.
          Free Soil pH Test.
Optimized Organic Lawn Care Program
REDUCED RISK LAWN CARE FOR YOUR FAMILY, PETS AND THE ENVIRONMENT
Choosing to reduce chemicals around your family has become a way of life for many people so it just makes sense to look at how you handle your lawn.
The BeeSafe Organic Lawn Care program is your best choice for striking a balance between using the safest products possible, having a beautiful lawn and being mindful of your budget.  This program calls for ORGANIC PRODUCTS to be used whenever possible.  When it comes to control products like weed and insect control, we will only use EPA REGISTERED "LOW RISK" INPUTS.  The "BeeSafe" program uses soil conditioners, bio-stimulants and natural fertilizers throughout the year to focus on building the soil to help your turf gradually become much more resistant to stress and invaders.  An organic lawn also REQUIRES FAR LESS IRRIGATION than a standard chemical lawns.
          Seven Applications that include biological inputs and natural fertilizers
          Reduced Risk Preventative Crabgrass Controls  (Bonus!  Applied with both first and Second Treatment)
          Reduced Risk Broadleaf Weed Controls Applied with Every Treatment as needed
          Service Calls are Always FREE!
          Expert Analysis and Recommendations
           Free Soil pH Test.
          Lawnmark is proud to be the only "Certified BeeSafe Applicator" in the area!
The BeeSafe Lawns Premium Organic Lawn Care Program
A PROVEN EFFECTIVE, SAFE, ESTATE QUALITY ORGANIC PROGRAM
The BeeSafe Lawns PREMIUM ORGANIC PROGRAM is by far the most advanced and effective lawn care service program available in the industry.  Up until now, the products and methods that we employ in the application of this program have been reserved for estate managers and consultants that do not operate under the confines of a budget. By combining the application of organic granular fertilizers with laboratory created biologically enhanced soil inoculants and bio-stimulants the BeeSafe Organic program will transform your lawn into an organic carpet of thick green grass.
          Seven Organic Treatments Tailored Specifically for Your Home
          ORGANIC Preventative Crabgrass Controls
          Program includes organic fertilization, compost tea, kelp, humates and other organic inputs.
          Broad leaf Weed Controls Applied as Needed.  (We use "Fiesta" broad leaf weed control. Iron is the active ingredient)
          Service Calls are Always FREE!
          Expert Analysis and Recommendations with Every Visit.
          Free Soil pH Test.
Additional Specialized Lawn Care Services Include:
Lime Applications: We always test your pH and make specific recommendations based on the results.
Tick Control: Ticks are dangerous and we can help minimize them.
Preventative Grub Control:  We only use products that kill grubs…not Bees and Butterflies.
Organic Top Dressing:  Probably the best way to improve the long term health of your lawn.
Over Seeding:  The fastest way to inject new life into your lawn.
Aeration:  Reduce compaction by having us core aerate your lawn.
Weed and Crabgrass controls ARE ALWAYS INCLUDED AS PART OF YOUR PROGRAM.